Nicolet iN5 FT-IR microscope
Nicolet iN5 was developed especially for analysts, technicians and scientists who know exactly what information they want, but do not have time to become a specialist in FT-IR microscopy. Nicolet iN5 is a spectrometer for experts looking for answers in a fast and reproducible way.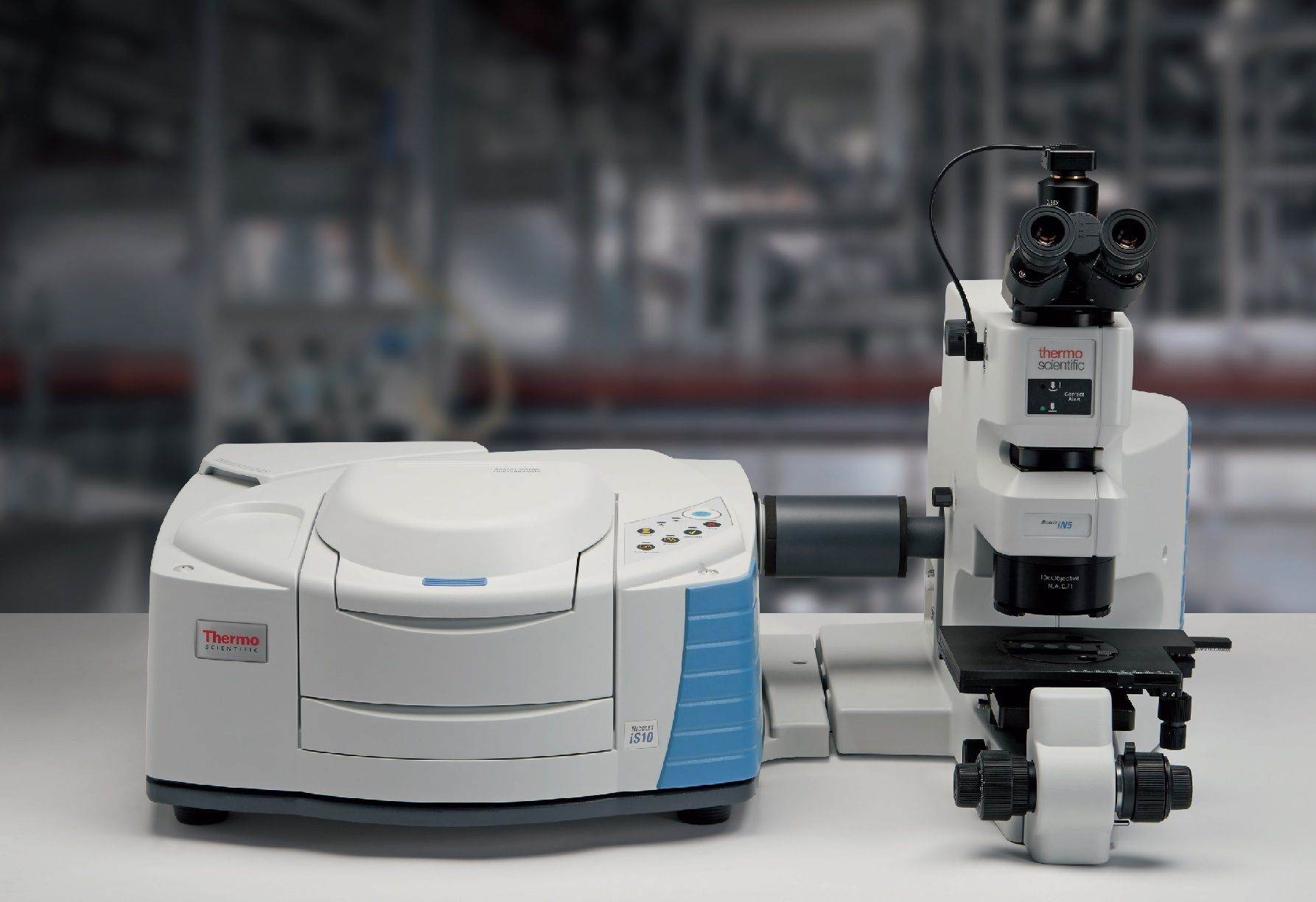 Nicolet iN5 FT-IR microscope in conjunction with Nicolet iS10 FT-IR spectrometer
Leaflets to download: hereand here.
Examples of Nicolet iN5 microscope applications from practice:
Connection of Nicolet FT-IR spectrometers with thermogravimeters of various types and manufacturers.