FT-NIR spectrometer Nicolet iS5N
The high reliability of the basic concept of the individual instrument components significantly reduces operating costs and has already been verified by many users of a similar model of the iS5 spectrometer for the mid-infrared region.
Nicolet iS5N Fourier transform NIR spectrometer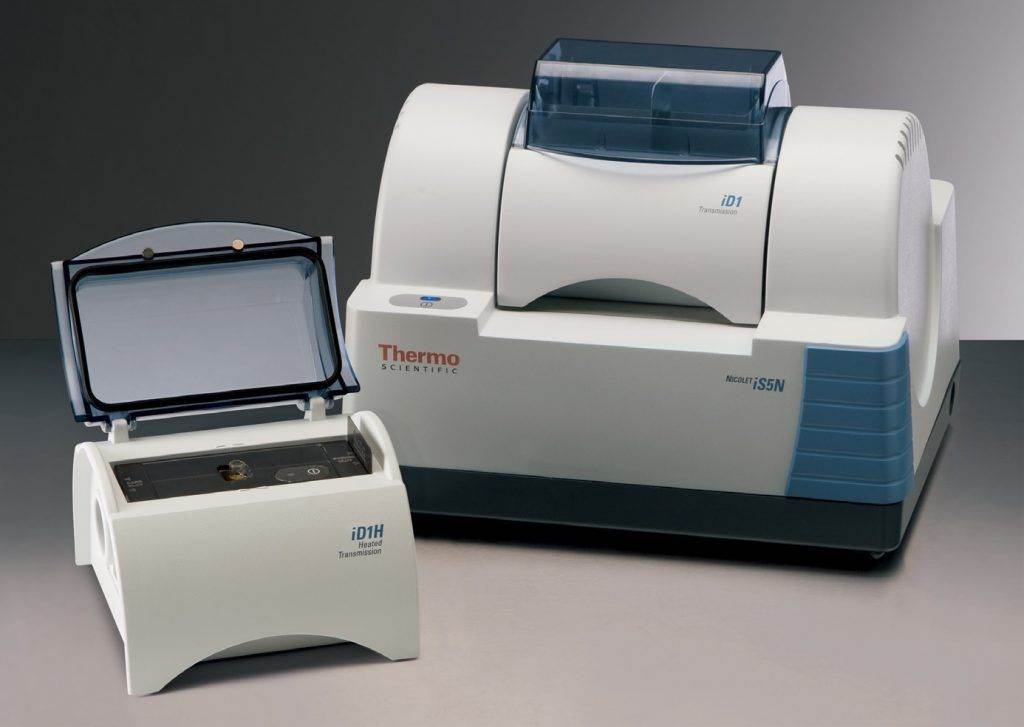 As well as the tried-and-tested iS5 spectrometer model for the mid-infrared region, the FT-NIR spectrometer iS5N has been developed to work flawlessly even in demanding conditions - processes, warehouses, student laboratories, etc. The reliable optics are housed in a robust magnesium alloy housing. Carefully sealed dried optic components are well protected against dust, increased humidity and aggressive chemicals. Internal sensors will warn you of excessive internal temperature or humidity. The modulator and other optics are well isolated from external vibrations, electromagnetic interference and even withstand a certain tilt of the device.
Portability: Its weight is only 10 kg, its floor plan is approximately the same as the laptop. It can therefore be easily transferred between laboratories, classrooms, warehouses, etc. There is also the possibility of equipping the spectrometer with a transport case.
More information here.
Brochure to download here.
Examples of applications:
Sol modular systems are suitable for OEM applications for process monitoring, NIR spectroscopy, quality control, online analyzers or material identification.