cryo-neaSCOPE+xs is a pioneering instrument for nanoscale optical imaging and spectroscopy in an extreme cryogenic environment.
Takes your research to the next level:
Nanoscale optical analysis at cryogenic temperatures down to 10 K
Using best-in-class s-SNOM and nano-FTIR technologies, it brings a variety of applications to your research from infrared to THz thanks to compatible Neaspec lighting and detection modules
Fast turnaround time and low-cost operation thanks to a fully automated high-vacuum closed-loop cryostat
Great spectrometer e.g. for: for research of graphene, inorganic materials or semiconductors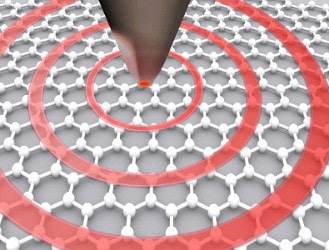 cryo-neaSCOPE+xs enables near-field optical nano-imaging and nano-spectroscopy at extreme cryogenic temperatures. With it, you can perform high-quality near-field measurements in an unrivaled spectral range from the visible to the IR part of the spectrum, and even in THz frequencies. The system thus gives you access to a number of interesting applications and allows you to study physical phenomena at extremely low temperatures. cryo-neaSNOM+xs is based on a fully automated, dry-cryogenic cryostat with the fastest turnaround time in its class. It provides confocal access to the sample and supports electrical transport measurements via integrated feedthroughs for ultimate cryogenic research.
IR-neaSCOPE is the basic model for infrared imaging and nano-spectroscopy. It provides maximum performance without damaging the sample. This is a cost-effective solution for samples with a high coefficient of thermal expansion.