Geology, mineralogy and gemology: applications of molecular spectroscopy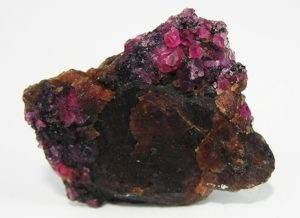 For geology, mineralogy and gemology, the analysis of the chemical composition of the samples is very important, whether it is the composition of the mineral itself or its inclusions.
Therefore, the use of molecular spectroscopy is very convenient. Using the methods of Raman and FT-IR spectroscopy, which are complementary to each other, it is possible not only to determine the chemical composition of the examined sample, but also a specific polymorph, or to verify the place of origin and authenticity.
Inclusion analysis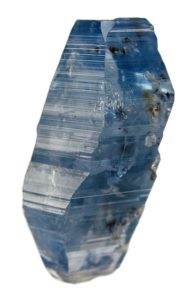 Inclusion is any type of substance enclosed in another substance, with a different structure (eg liquid, gas, other solid in a solid). It is formed in the crystal during its growth, when during crystallization the substance inside the crystal is locked and a phase interface is formed.
Dispersive Raman spectroscopy, which is confocal, allows the analysis of the chemical composition of similar objects without the need to modify samples: there is no need to cut, grind or otherwise prepare them. In addition, it is possible to measure 2D and 3D maps of chemical composition.
The Nicolet DXR3 Dispersi Raman Microscope is an instrument designed for applications requiring high spatial resolution, ease of sample preparation, and the use of the strongpoints of Raman microscopy.
The user-proven DXR Raman microscope is now available in the new version of the DXR3xi with a high-performance EMCCD detector and a microscopic table with the possibility of nanoslift for super fast Chemical Imaging of your samples.
The Nicolet iN10 is a revolutionary Fourier transform infrared microscope that offers the simplicity of an FT-IR spectrometer along with the ability to measure samples down to several micrometers in size. It has been developed specifically for analysts, technicians and scientists who know exactly what information they want but do not have time to become a microscopy specialist, and for experts looking for better answers in a faster way.