For highly scientific applications, you can use the spektrometers of the German company Spectroscopy and Imaging, which uses components from Princeton Instruments Inc.
Spectrometers are built specifically to your requirements: AFM, fluorescence measurements, TERS and other advanced techniques can also be included in the set.
Princeton Instruments accessories:
We offer a complete range of accessories (monochromators, double monochromators, light sources, detectors, fiber optics, special measuring cells, etc.).
Hundreds of different types of gratings are also available for individual specific applications or customer wishes!
More information can be found here.
CCD detectors
Your S&I spectrometer can be equipped with CCD detectors with a spectral range of 180 - 1080 nm:
Thermoelectrically or nitrogen cooled.
From UV to NIR radiation.
Front-illuminated (F), front-illuminated with open electrode (OE), back-illuminated (B) and back-illuminated deep depletion detectors (Back-illuminated; BR).
EM CCD for the fastest chemical mapping.
EXcelon technology for reduced etaloning.
Ultra low noise and large dynamic range.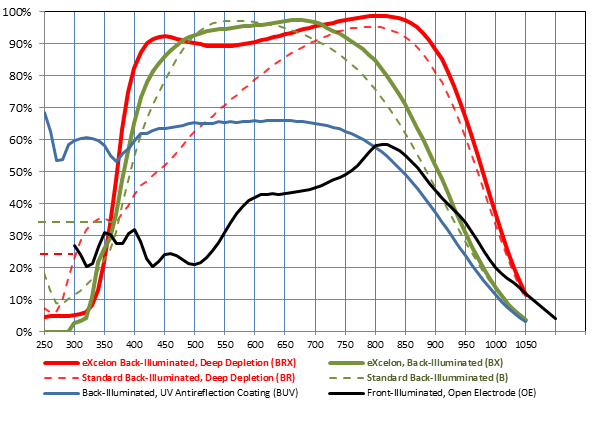 Linear InGaAs detectors
Spectral range 800 - 1700 nm.
Thermoelectrically or nitrogen cooled.
With different number of pixels and format according to your needs.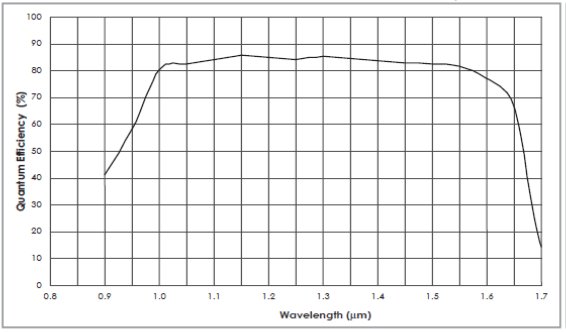 The FT-IR spectrometers iS50 can be easily expanded with all the possibilities of Raman spectroscopy, but also microscopy using the new internal FT-Raman module. It is equipped with an excitation laser 1064 nm with software selectable power.