FT-IR spectrometer Nicolet iG50
Nicolet iG50 can be used to measure all states of matter: the high resolution of this spectrometer makes it possible to reliably distinguish even individual sharp gas bands and, thanks to its large dynamic range, to measure the chemical content in the range of several ppb up to tens of percent.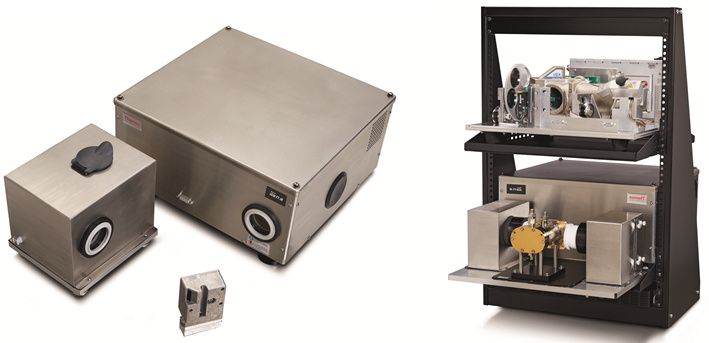 NEW FT-IR spectrometer Nicolet iG50
In addition to excellent technical parameters, the device is also equipped with an external detector module, into which it is possible to insert two detectors of your choice, and thus further expand the possibilities of analysis; for example, rapid chemical reactions and transients can be monitored using a liquid nitrogen cooled detector. In addition to the detector, it is also possible to change the radiation source and the beam splitter, which offers rich possibilities of creating your own analytical reports or developing OEM devices. The Nicolet iG50 spectrometer is a system that perfectly understands all your spectroscopic needs.
Connection of Nicolet FT-IR spectrometers with thermogravimeters of various types and manufacturers.