Food quality and safety control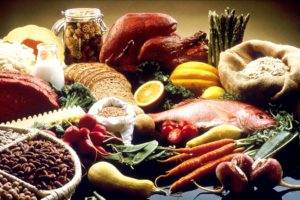 FT-IR microscopy in food analysis finds its application in the case of samples smaller than 100 µm and those that cannot be separated. It combines the image of the sample with its FT-IR spectrum, thus allowing a better understanding of sample's nature. Using FT-IR microscopy, it is possible to analyze the composition of contaminants (fibers, fragments...) or measure chemical maps of larger areas, and thus monitor e.g. homogeneity of the distribution of individual components. In addition to the food analysis itself, you can also study the chemical composition of packaging or its contaminants.
Nicolet spectrometers are easy to connect to microscopes, they are reliable and intuitive to operate, so you don't have to spend valuable time studying theory and you can focus on what's really important for you.
The Nicolet iS5N is a small, easy-to-use, reliable and low-maintenance FT-NIR spectrometer that makes near-infrared spectroscopy accessible to all users, not just spectroscopic professionals.
Its unique design allows deployment in both process and laboratory conditions to control the composition and uniformity of products and intermediates, identification of raw materials, and verification of products.
The Nicolet iN10 is a revolutionary Fourier transform infrared microscope that offers the simplicity of an FT-IR spectrometer along with the ability to measure samples down to several micrometers in size. It has been developed specifically for analysts, technicians and scientists who know exactly what information they want but do not have time to become a microscopy specialist, and for experts looking for better answers in a faster way.