VIS-neaSCOPE+s enables the measurement of polarization-resolved maps in the near field and the analysis of the electromagnetic field of the sample: phase and amplitude.
Complete characterization of wave attenuation, mode profile and dispersion
Amplitude and phase-resolved detection of local electromagnetic fields
Guaranteed performance in the entire visible spectrum
Thanks to the patented technology, it is possible to measure 100% without the need to measure the background
Ultrastable focus without aberrations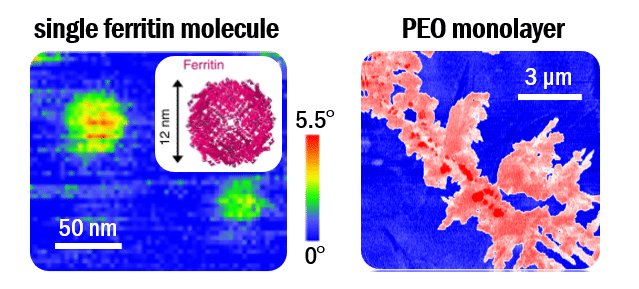 This system covers the full range needed for plasmonic applications thanks to flexible illumination, detection and focusing options on the sample or tip. It is easily expandable with AFM-IR and nano-FTIR modules.
IR-neaSCOPE is the basic model for infrared imaging and nano-spectroscopy. It provides maximum performance without damaging the sample. This is a cost-effective solution for samples with a high coefficient of thermal expansion.