The ProbePro Mini is an extension of the PicoRaman M3 Raman spectrometer, a revolutionary instrument from the Finnish company Timegate with patented Timegated technology, which is the world's first integrated spectrometer capable of real fluorescence suppression.
The ProbePro Mini spectrometer enables connection to bioreactors in-situ to monitor chemical composition and ongoing changes in real time: that improves process safety and yield and enables immediate optimization of bioprocesses.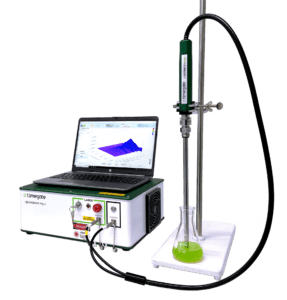 This system is available in a variant with a non-contact or an immersion probe and allows quick and simple analysis. In addition, it was developed to be compatible with the SCHOTT ViewPort sensor interface, which is equipped with a hermetically sealed optical window, so there is no contamination of the sterile environment of the monitored process.