Nicolet iN10 MX FT-IR microscope
Measurement speed: 150 spectra per second
Mapping: 1.2 x 1.2 mm = 20 seconds (45 minutes with standard detectors)!
NCT-A nitrogen detector cooling: 16 hours of uninterrupted measurements!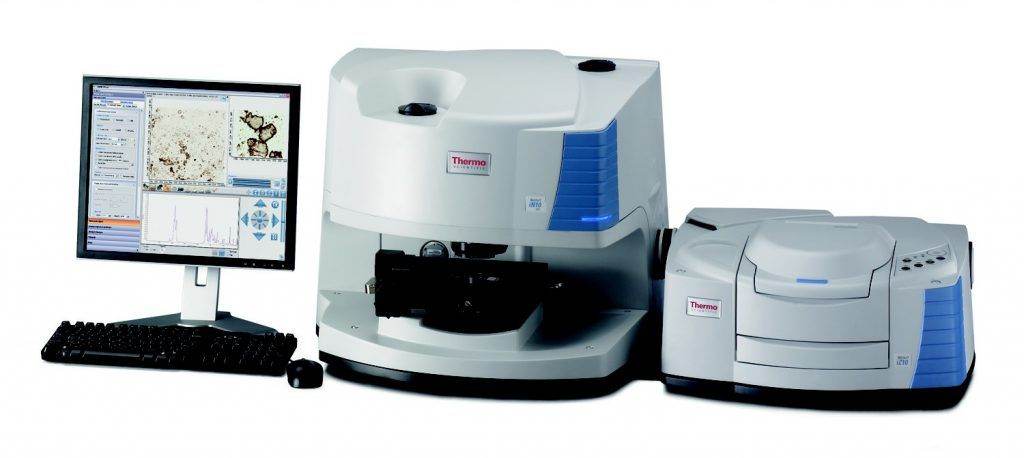 Nicolet iN10 MX infrared microscope with iZ10 module
The Omnic Picta control software, in conjunction with the Nicolet iN10 automatic infrared microscope stage (iN10 MX), pushes the boundaries of microscope operation beyond "mere" automation. Although the automation of your measurement will help speed up data collection, it will not help you to obtain the necessary answers without further logical steps. The innovative Omnic Picta was developed especially for fast analysis of acquired microscopic data - identification, map analysis, image analysis, etc.

Connection of Nicolet FT-IR spectrometers with thermogravimeters of various types and manufacturers.