For more demanding applications, we also offer cuvettes with variable optical path, or special cuvettes (controlled heating, measurement and control of pressure in the cuvette, special cuvette material for measuring highly aggressive gases, etc.). The basic offer mainly includes gas cuvettes made of nickel-plated aluminum (golden mirrors) with a fixed optical path of 2 m or 10 m. Measurement and regulation of temperature and pressure can be a part of all types of cells. Different cuvette window materials are also available according to your application (ZnSe, KBr, BaF2, etc.).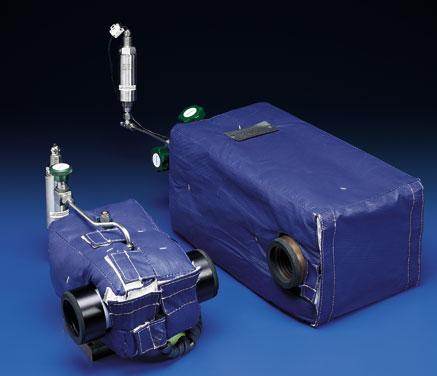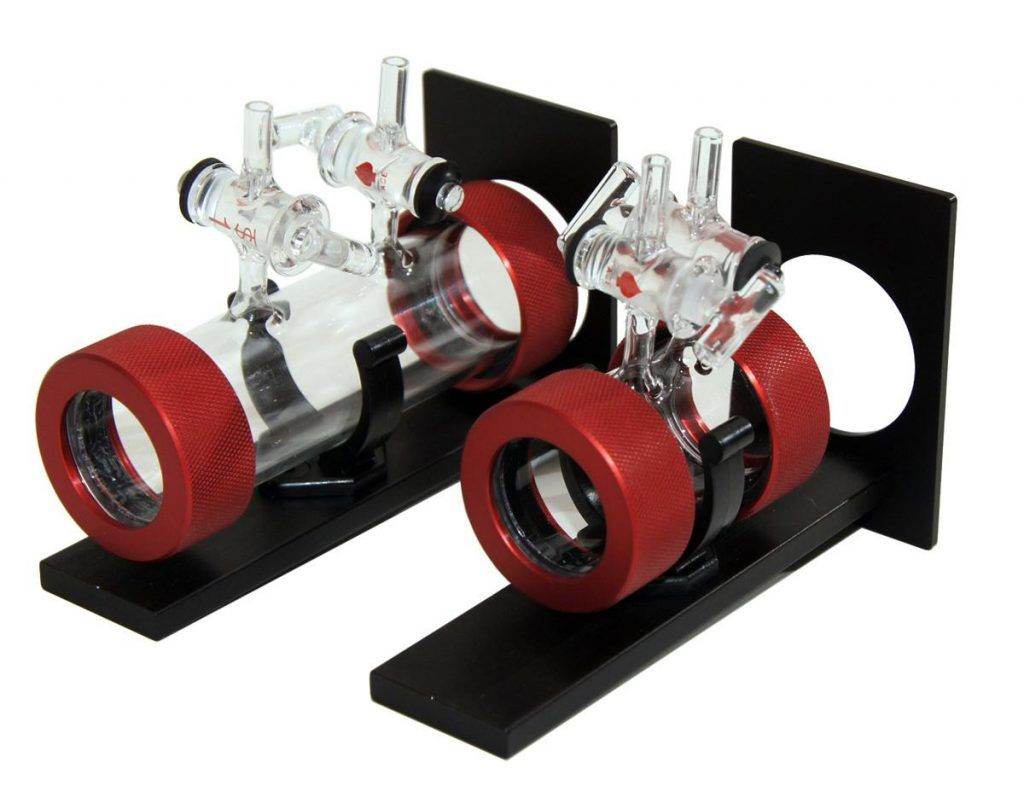 Packages of methods for quantitative analysis of individual gaseous substances are also available for cuvettes with an optical path of 2 m and 10 m, according to the needs of the following applications:
Car emissions (petrol, diesel, etc.)
Catalyst research
Oxygen purity in pressure bombs
Composition of gases in airbags
Fire research applications
Calibration packagesalways contain not only individual measured spectra of different gas concentrations (at defined temperatures and pressures), but also a ready-to-use calibration method (CLS calibration). These methods are available to customers for the modification and addition of other substances in the chemometric program TQ Analyst. In the case of applications outside of dedicated calibration packages, we offer custom creation of calibrations or calibration models specifically for the given type of analysis.
Biogas analysis is also possible (including accurate determination of sulfane content in a specialized gas cuvette with a UV lamp)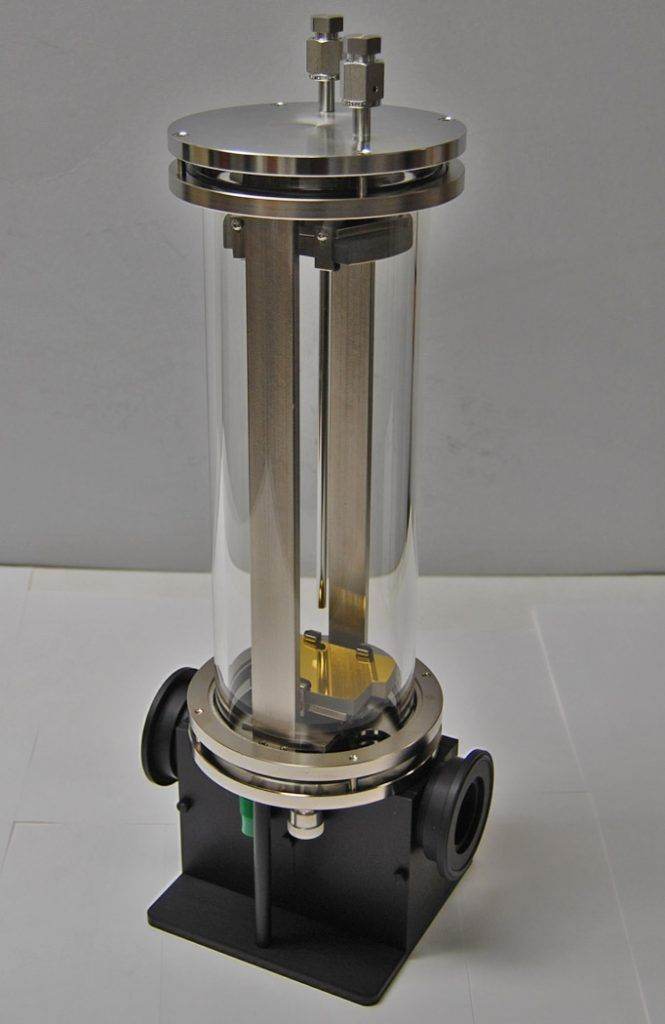 For a detailed analysis of gases in terms of measurement speed, a gas cuvette with an optical path of 5 meters (stainless steel material) and a volume of only 300 ml is now available! Including integrated pressure gauge and heating up to 200 °C.