Nicolet iS20: the successor to the great FT-IR spectrometer Nicolet iS10!
The main advantages of this unique device are:
Performance and long warranty: The LightDrive™optics system, redesigned in line with current state-of-the-art technologies, comes with a ten-year warranty on the modulator, control laser and infrared source! This defines a new minimum for the operating costs of FTIR spectrometers. With a signal-to-noise ratio of 50,000:1 and a spectral resolution of up to 0.25 cm-1, it enables data measurement acceleration of up to 30%. And these parameters are not "typical" or "the best achievable", but on the contrary completely standard and guaranteed by the manufacturer for each FT-IR spectrometer shipped from the factory.
Necessary productivity: The new color touch LED panel speeds up work with the instrument and reduces the number of steps required for sample analysis. At the same time, it provides perfect information about the current operation of the FT-IR spectrometer, so the user knows exactly what to do next.
Flexibility for analyzing demanding samples: Whether you need to analyze small particles, defects or characterize drug formulations, the Nicolet iS20 FT-IR spectrometer is fully prepared to connect Thermo-Fisher Scientific IR microscopes, TGA systems from various manufacturers and to use the vast majority of all commercially available measuring accessories. for infrared spectrometers.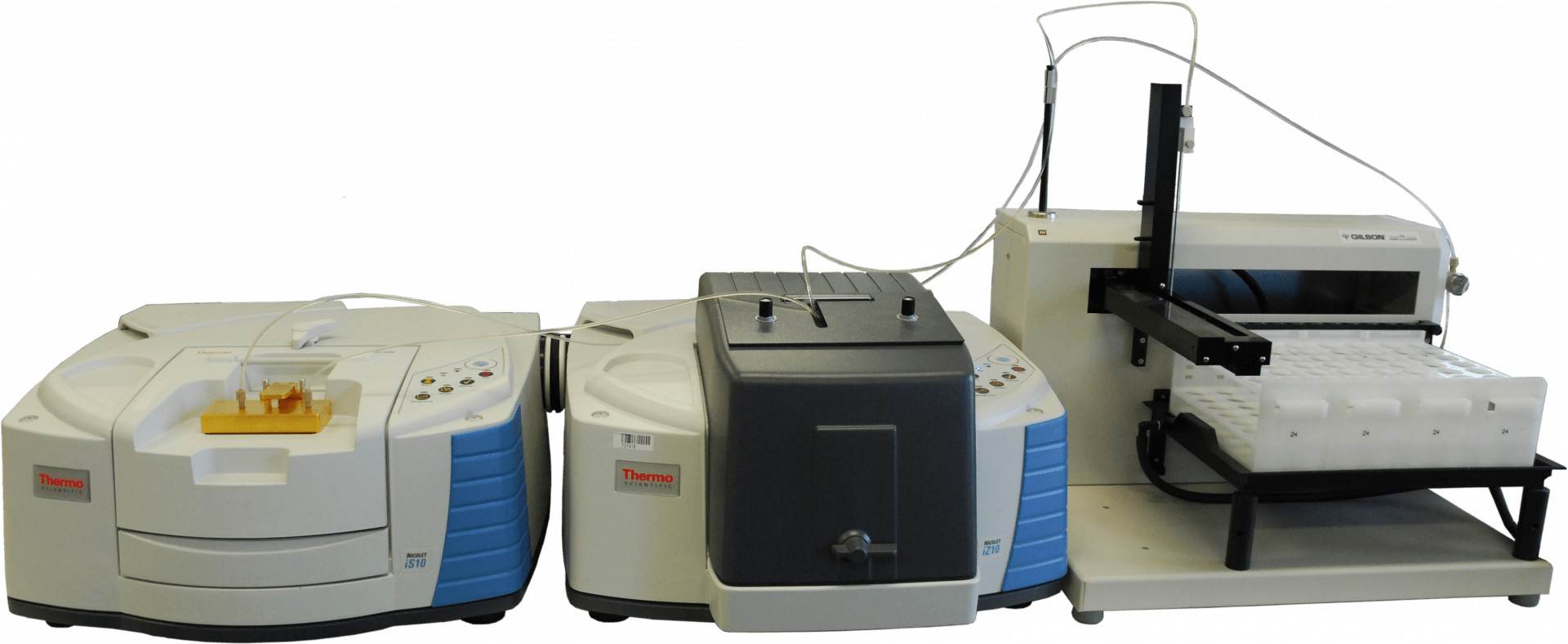 Connection of Nicolet FT-IR spectrometers with thermogravimeters of various types and manufacturers.