Anyone who has ever worked with adhesives knows that the right timing in their production and use is one of the basic prerequisites for a successful process. There are a number of important parameters to describe their operation: pot life, open time, time for slight adjustments, curing time or time to reach maximum bond strength. Every new adhesive that is to be placed on the market must often meet the demanding requirements of customers: e.g. adjust the open time or the time for which the bonded parts can be joined without the adhesive curing.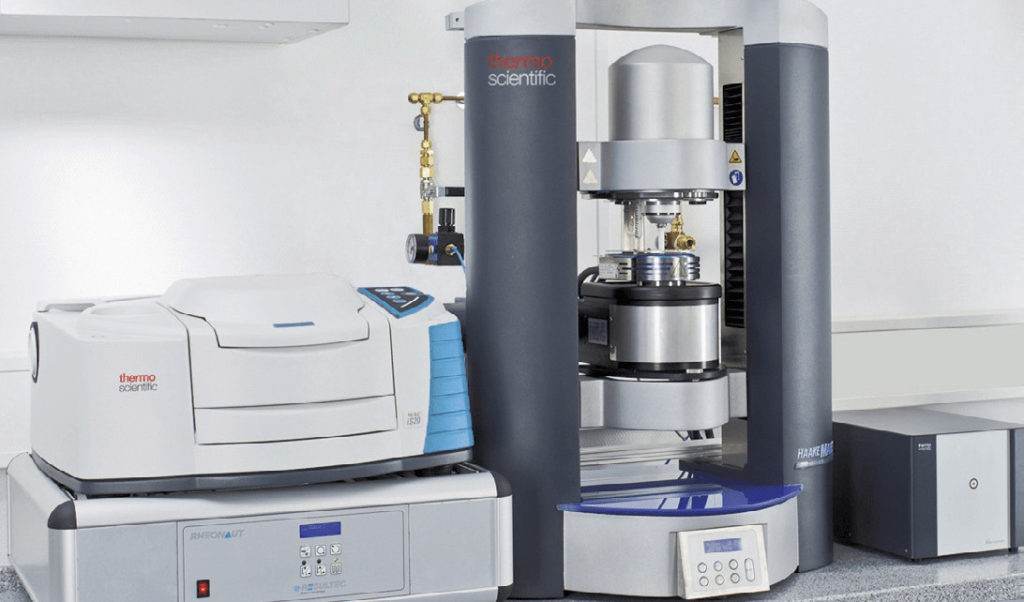 Rheometry is an essential technique not only for the analysis of uncured adhesive, but also for monitoring the curing process. With a wide range of measuring accessories, the HAAKE MARS rheometer (Thermo Scientific) is perfect for these purposes, which can also be connected to other instruments: e.g. with FT-IR spectrometers. The rheometry itself can reveal that "something" is happening in the sample, but it can no longer say why. And at this very moment it is suitable to take advantage of molecular spectroscopy, because with that you can analyze e.g. changes in chemical bonds that occur in the process, the amount of different chemicals and a number of other parameters.
In addition, analyzing samples using techniques coupled with the Rheonaut module has the advantage of measuring data from a single sample point at the same time, and also allows accurate temperature control during measurement.
Nicolet Summit is a small, easy-to-operate, reliable and low-maintenance infrared spectrometer that makes infrared spectroscopy accessible to all users, not just spectroscopic professionals. The high reliability of the individual components of the device makes it almost indestructible and significantly reduces operating costs.