Extracellular vesicles (EVs) are nanoparticles released by cells and are rightly gaining significant attention in the field of biotechnology. They consist of a diverse range of molecules and have various applications, including diagnostics and therapeutic delivery systems. They play a key role in cell communication and participate in processes such as the regulation of the immune response and the formation of cancer metastasis. EVs have potential in liquid biopsies for diagnosis because their composition and abundance change in many diseases, making them useful as early diagnostic tools or prognostic indicators. In addition, EVs have therapeutic potential, similar to stem cells, and could be used in the treatment of complex diseases.
Monitoring EV production, quality and diagnostics is therefore very important, and Timegated Raman spectroscopy offers advantages in this respect that classical Raman spectroscopy does not have; in this case, the real suppression of fluorescence is essential.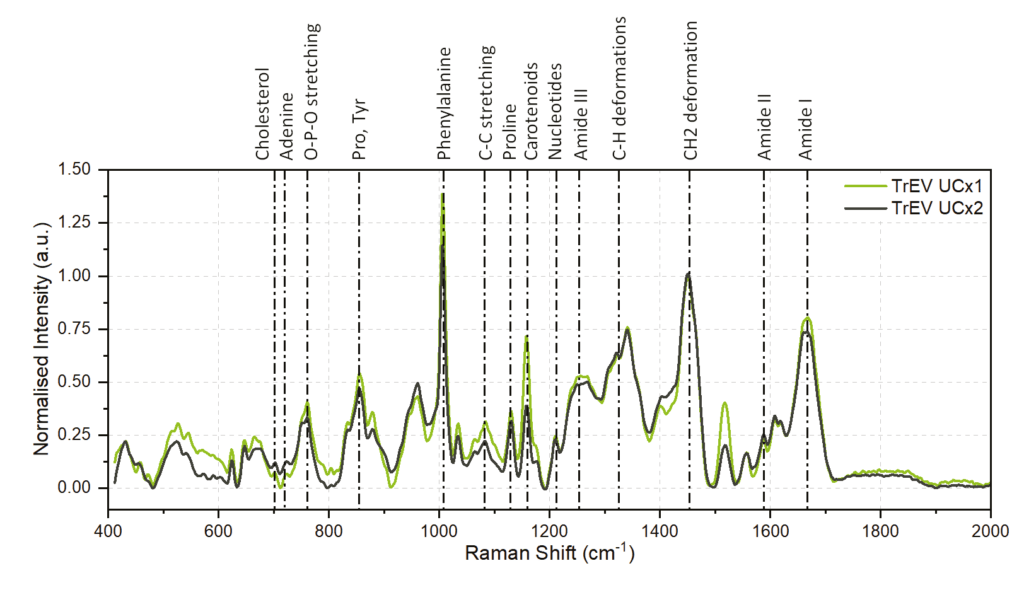 Figure 1: Raman spectra of platelet-derived EVs (TrEVs) purified with UCx1 (light green) and UCx2 (dark green). Preliminary peak assignments are shown at the top of the figure.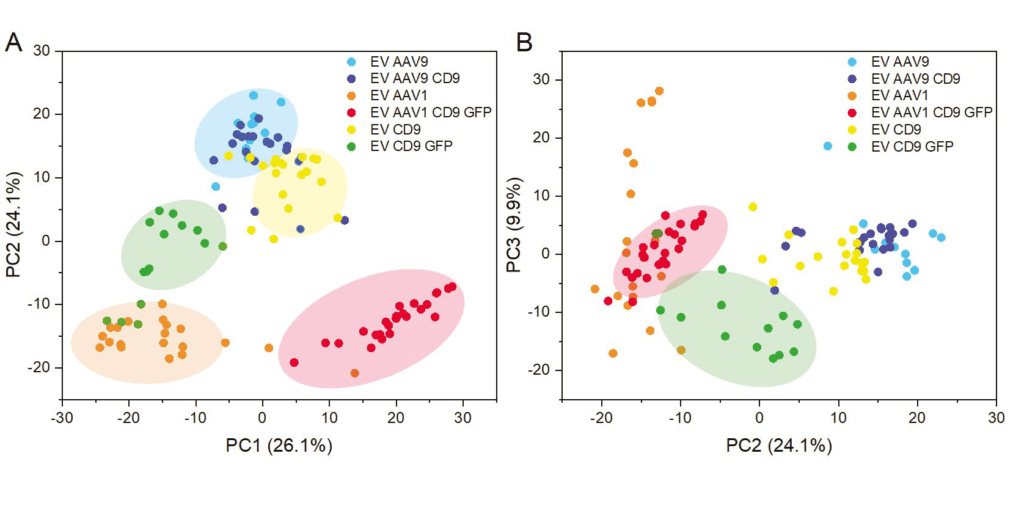 Figure 2: Multivariate statistical analysis of Raman spectra. PCA analysis was performed on the spectra obtained on EV and EV-AAV. Samples labeled with DC9 and/or GFP overexpress DC9 and/or express GFP.
More information about this application and the Timegate spectrometers, which enable time-resolved Raman spectroscopy with real fluorescence suppression, can be found here.